Skills Tank aims to give adults 16+ with learning disabilities/ difficulties and behaviours that challenge a better, brighter more fulfilled life through practical and educational activities.
Our Team
Skills Tank has transformed the lives of many adults with challenging behaviour, learning difficulties/disabilities, mental health and autism.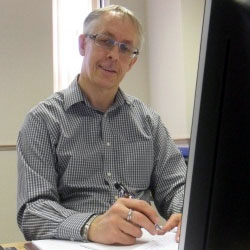 Chris Winter
CEO
With a background in forensic and behaviour studies of children and adults, Chris established and lead a specialist service at St Margaret's Hospital, Birmingham. This service supported adults and children with challenging behaviour together with learning disabilities/difficulties.
The role required working with a number of secure hospitals around the country specialising in extreme behaviours and provided an exceptional level of practical and hands-on experience with this client group.
Following this, he established a unique service in a Birmingham special school working with children who had severe behaviours and autism. The role also required him to work with a number of Abuse Teams around the Birmingham area on numerous complex high-profile cases.
A move into Birmingham Social Services provided the opportunity to work with LD adults transitioning into work through community education. Creating placements and work opportunities with employers around Birmingham and developing sustainable relationships enabled him to gain invaluable experience. Creating practical work opportunities to help adults grow and develop was the goal.
In the early 1990s he established, along with his co-Director, Veronica, a residential care home specialising in adults with challenging behaviour, which operated for some seven years.
A meeting in 1996 with his now co-owner and Finance Director, Neil Thorogood, lead to the establishment of Care First. Both had a common desire to provide learning opportunities for adults that 'learnt differently' outside of the traditional day centre model, by creating practical, work-based education.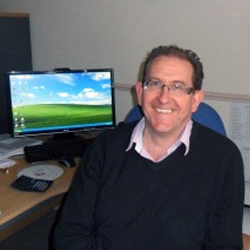 Neil Thorogood – FCA, Chartered Accountant
Finance and Business Development Director
Having qualified with Deloittes in 1984, Neil developed his financial experience in industry. A move into the training sector in the early 1990's, specialising into getting unemployed adults back into work, provided experience in funding programmes and methods of accessing them. Neil had already established a residential care home with adults with learning disabilities in the early 1990's and by 1996 saw the need to establish greater opportunities for this group within society. His drive, to this day, is to make a difference to disadvantaged people's lives and build a sustainable organisation that helps, nurtures and develops adults with learning disabilities develop more fulfilled lives.
He is determined to provide quality education that meets individual's needs, however severe their problems may be. He is a Trustee of Edwards Trust, Hope for Sutton CIO and Mindful Gifts CIC.
Veronica Winter
Director of Governance and Ethics
Having established and operated a residential care home with her co-Director Chris, in the early 1990's, Veronica was one of the founding Directors of Care First. Her experience gained with challenging residents inspired her to support the development of the initial Care First summer school at North Birmingham College in 1996. Over the years Veronica's role in supporting the growth and diversification of the organisation has been significant.
Her responsibilities have included Learner Enrolment and Register management through to learner resources and purchasing.
She continues to contribute to strategic decisions at Board Meetings where her ideas and perspectives are pivotal.
Background
For over three decades, the Directors have utilised their extensive experience in providing education and development to adults with learning disabilities and difficulties.  The social and economic benefits of the provision is well proven and both Local Authorities and the NHS recognise this.  Since establishing Skills Tank in 1996, the Directors have delivered significant cost benefits and savings to the NHS and improved the lives of countless families.
Management Team:
Joel Winter – Head of Operations
James Edwards – Head of Human Resources
Jo Jeffs – Head of Health and Wellbeing
Monika Gonciarz – Head of Clinical Services
Emily Hobday – Head of Admissions and Transitions
Any questions?
Please contact our Admissions/Transmissions Team on 0121 308 6555                                or email wayneh@carefirstltd.co.uk to discuss how our provision may help.
Alternatively make an inquiry at the bottom of this page.
Like to discover more about us? Then just choose one of the following:
how we can help you

and the adult you care for
our promise

our commitment and guarantee
proven outcomes

accomplishments, no matter how small
costs & funding

depending on individual's needs
request an info pack

by completing the form below