Skills Tank's focuses on giving adults 16+ with learning disabilities/difficulties and behaviour that challenges a better, brighter more fulfilled life through fun, easy to understand and fully supported practical education.
Our Team
Skills Tank has transformed the lives of many adults with challenging behaviour, learning difficulties/disabilities, mental health and autism.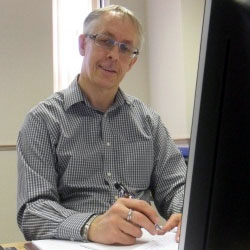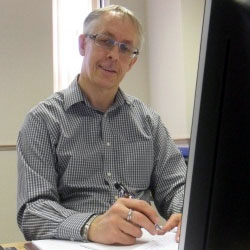 Chris Winter
CEO
Having spent many years delivering 'hands on' training and education in Forensics and Behavioural Studies for Children and Adults with specific Challenging Behaviour Chris was given the opportunity to use all of his skills and take the lead role setting up a 'Specialist Service' at St. Margaret's Hospital in Great Barr.  He was responsible for the specialist learning of Adults and Children with challenging behaviour and learning difficulties/learning disabilities.
Within this role he worked and trained in some of the countries secure hospitals working with adults with extreme behaviours giving him vast practical, and hands on experience of learning around Challenging Behaviour.
With this knowledge Chris went on to setup a 'Specialist Service' within a Sutton Coldfield Special School working with children with Severe Challenging Behaviour, and parents whose children have Autism, and extreme behaviour difficulties.  During this period he also worked with Sutton Coldfield Child Abuse Team and with similar teams in and around the Sutton Coldfield area.
All of the above experience enabled him to take a side step into Birmingham Social Services and the area of Learning Difficulties/Disabilities', Complex needs, and the world of Community Education. This role took him into the work place, working with Adults with Disabilities', and working with Employers around opportunities for Work Experience & Paid work.  During this time Chris also worked alongside his wife, Veronica, running their own Care Home for Adults with 'Difficult Behaviour', which they ran for 7 years.
This unique practical knowledge and the absolute belief that so much more could be done to help adults with learning difficulties, learning disabilities and challenging behaviour led Chris to the fledgling idea that became Care First.
It came about after a chance meeting; Chris went to have a 'goodbye coffee and chat' with a client who lived in a Care Home [owned by Neil Thorogood]. Chris went to explain that he was moving on because he wanted to setup a 'Never been done before' Adult Service based in a college for adults who have Behaviour Difficulties and who 'Learn Differently'.
This chance meeting with Neil, a qualified accountant and a successful discussion with North Birmingham College [now James Watt campus] resulted in Care First Ltd coming to life first, then Skills Tank.
His mission is for Care First Ltd to do much more to improve the quality of life for people through learning and personal development.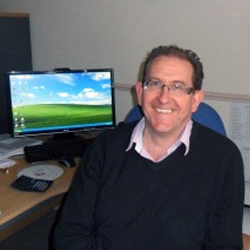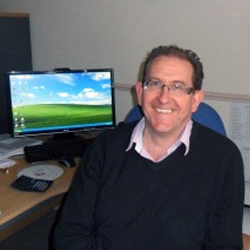 Neil Thorogood – FCA, Fellow Chartered Accountant
Finance and Business Development Director
Neil joined the training sector in 1991 giving him 25 years of very valuable knowledge; he worked initially with the unemployed. He was involved in the planning and set up of Care First having met Chris and Veronica in 1995 because of his and their involvement in residential care for adults with learning disabilities.
His drive, to this day, is to make a difference to disadvantaged people's lives and build a sustainable organisation that helps, nurtures and develops adults with learning difficulties, learning disabilities, behaviour that challenges, mental health, autism, brain injuries, complex needs and physical disabilities to help them enjoy happier, calmer and more fulfilled lives.
He is determined to provide quality education that meets individual's needs, however severe their problems may be. He is a trustee of a Birmingham bereavement charity helping families overcome the loss of their children.
Veronica Winter
Director of Governance and Ethics
Veronica is responsible for learning resources, purchasing and ethics. Her other responsibilities include human resource management, quality audit of the provision and overseeing learner enrolments and registers. As director of Care First since incorporation, she has been central to the company's development and diversification.
Like to know more?
Come along and talk to us, see what we provide and share your knowledge and feelings with us, bring along the adults you care for, meet the team, see what we do and experience at first hand a day at Skills Tank.
Have any questions? Speak to one of our helpful friendly support team on 0121 308 6555 to see if we can help you and to book your free taster day alternatively make an inquiry at the bottom of this page.
Like to discover more about us? Then just choose one of the following:
how we can help you

and the adult you care for
our promise

our commitment and guarantee
proven outcomes

accomplishments, no matter how small
costs & funding

depending on individual's needs
request an info pack

by completing the form below