Case Study #3 – Coming Out Of His Shell
"He was obviously capable of doing it before, but he just needed something like this to break his shell," says Connor a Skills Tank Learner Assistant.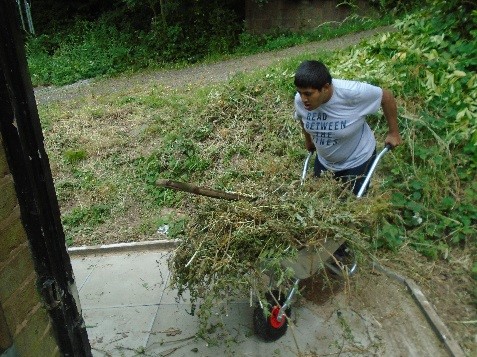 Connor has been working with Jahid (22), a student at Care First who has a moderate-severe learning disability, for over a year. He has seen him grow and develop during his time in the Barr Beacon Lodge, where Jahid has been spending much of his time since March 2017 following the partnership between Care First and Clean & Green.
"He's pretty much up here all the time," explains Connor. Jahid enjoys numerous opportunities, ranging from gardening, spending quality time with others, practising life skills and taking part in creative, educational experiences in the Lodge.  Within two weeks of starting at Barr Beacon, Jahid started to surprise everyone with how much improvement he showed – and this continues to improve rapidly. "It's crazy how much he has developed," Connor exclaims – as Jahid laughs at Ross' jokes.
The transformation is immense
Connor emphatically notes that for Jahid, this ongoing experience has had the "biggest impact he has seen so far." Before his time at the Barr Beacon Lodge, Jahid was "hunched over, he struggled to walk up the stairs and he was always quiet." Now he enjoys being part of a team that is transforming the surrounding area of the Lodge, building new things and gardening.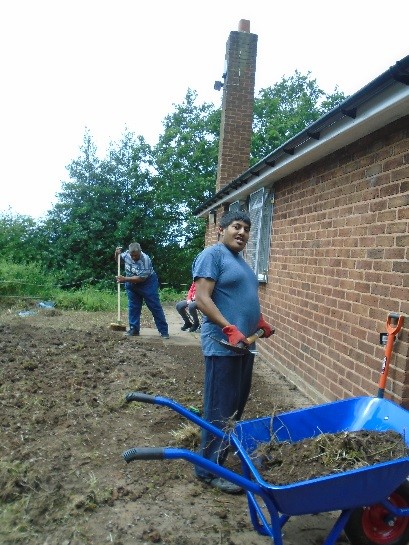 His physical health has flourished: "since he has been working here, he has lost almost2 ½ stone, he is now standing up straight and he is running about joining in, laughing at Ross's jokes. His new-found love of the outdoors, walking and gardening have contributed significantly to this".
Jahid shares his Skills Tank experiences by showing others leaflets and tickets he has collected from his travels and days out; interacting with Ross, Connor and other LSAs. Before, he was "pretty much non-verbal". Today "he can take a joke, he can tell a joke": he has been able to enhance his verbal communication, he laughs and is "so much more engaged."
"His memory has become a lot better," says Connor. His communication skills have increased "10-fold" this has led to the development of more complex targets such as speaking with people
he does not know when we are out shopping for items before a cooking session and gaining more independence in his day-to-day life.
Jahid's experiences are helping him to pick up and subsequently utilise life skills at home, which of course helps to support his family at home. He has learned to make drinks and prepare food for himself. Barr Beacon has helped provide a platform for Jahid's personality and identity to come forward; he loves to interact with others, "he'll come in and he likes to make sure all students have got a drink… he'll be asking everyone what they were doing yesterday, where people are."
Beacon Barr has helped Jahid and others feel "not like a student, but part of the team," providing them with the chance to "work towards the same thing" and see tangible positive results. The experience has been "really positive" for him, allowing him to take more control over his life in simpler areas such as choosing and preparing lunch for himself, bringing things with him to do at the Lodge and also making drinks for others.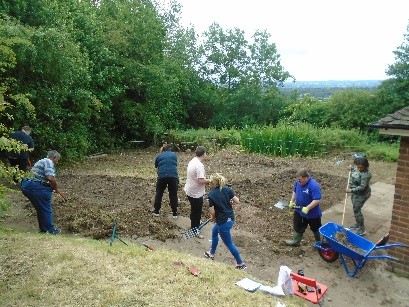 Based on the progress he has shown so far, there are high hopes for Jahid to continue to grow and develop further skills. There is scope for the Barr Beacon Lodge project to create a coffee shop run by the students; perhaps this may be another activity in which Jahid will thrive. "He would be brilliant because he listens to everything you say most of the time, and if you ask him to do something, he will do it with his whole heart like he'll put everything into it. What a transformation, what a joy to be part of changing someone's life for the better."