"Skills Tank benefits from BBC's The One Show Competition"
A pumpkin, but not any old pumpkin…
Great British Bake Off winner and BBC's The One Show presenter, Nadiya Hussain visited Great Barr in early summer and challenged John Horvath to grow an award-winning pumpkin.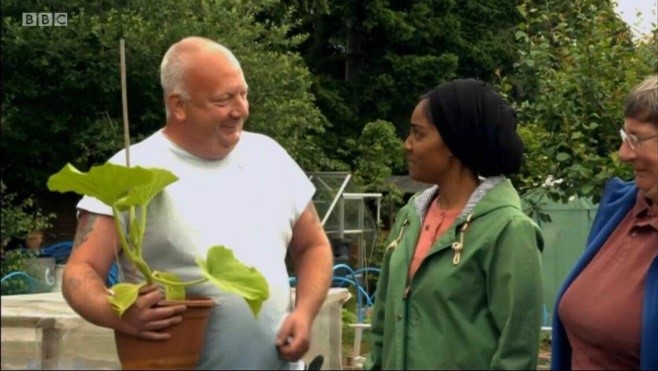 John gladly took her seedling and set about creating the perfect environment to grow one of his monster pumpkins.
Using his knowledge, secret techniques, sprinkled with grower good fortune the seedling burst forth producing a 20 stone monster pumpkin ready for the BBC's The One Show to judge his efforts.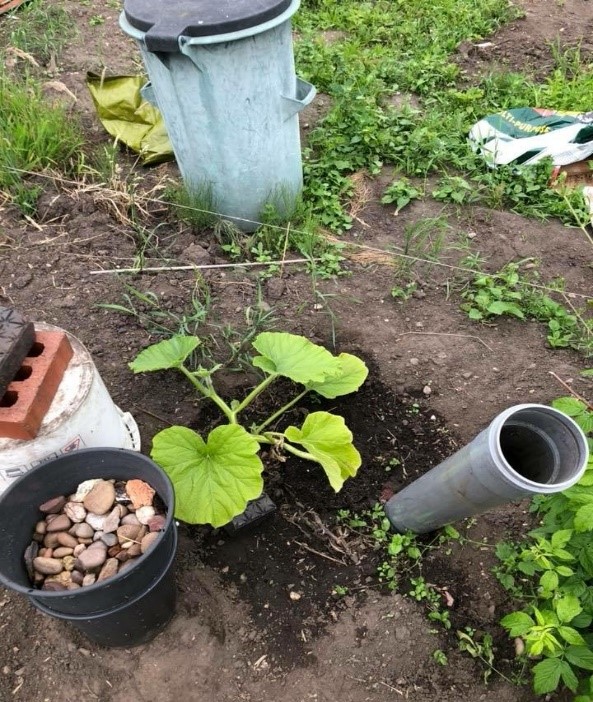 With the judging done, what do you do with a 20 stone pumpkin?
Give it away, phone a friend and say it is here just come and pick it up!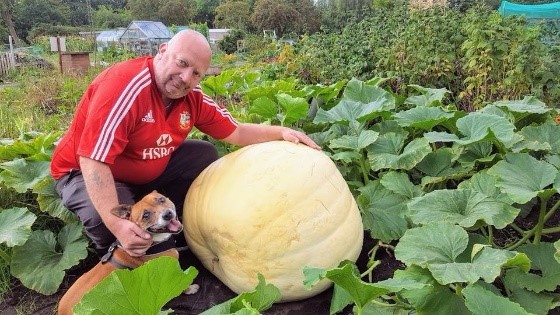 That's right, one of John's friends and Skills Tank Learning Mentor, Sam Moore, on hearing about Johns challenge asked what would happen once the judging was complete?
Before John could answer, Sam said, "I have an idea, can I have it?" "Yes, but you'll have to organise transport," he said with a big smile.
She did. Hubby came to her rescue.
Why would you want a 20 stone Pumpkin?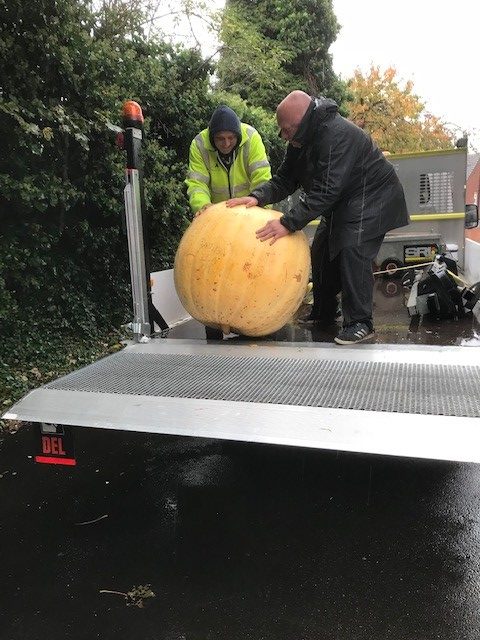 Sam and her team work with adults 16+ who have Learning Disabilities/Difficulties, Autism, Brain Injuries and Mental Health with some presenting, behaviours that challenge.
Fun, exciting and practical learning opportunities form the bedrock of Sam's team approach to teach their students life and social skills-helping them to have a brighter, happier and healthier future.
The giant pumpkin has wow factor and a multitude of fun learning:
Researching Recipes
Creating Shopping list and shopping
Cooking
Planning
Learning about Halloween
Keeping Safe at Halloween
Feeding wild animals
Storing Seeds
Growing new plants in their newly created vegetable garden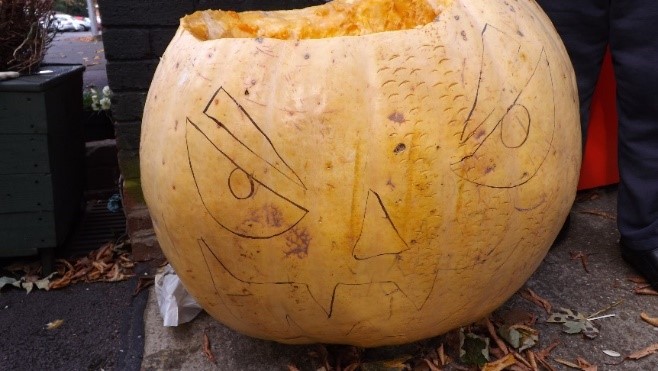 Little did Nadiya or John know when it all started that they would bring fun, joy and lots of learning to these deserving students.
Like to know more about what goes on at Skills Tank?  Visit www.skillstank.co.uk