"The Queen wishes me to write and thank you"
It's not every day you get a letter from the Queen, well her Lady-in-Waiting on behalf of the Queen.
It arrived tucked in with the other post, the only hint of what could be inside was the stamp on the front. Excitedly, Maddy, the Skills Tank Learning Mentor, at our Tamworth location opened the envelope and could not believe her eyes – a letter from the Queen to herself, but more importantly her students.
I cannot even start to convey to you how much this meant to her students.  It is impossible to put it into words.
Can you imagine getting a letter from the Queen? 
Now can you imagine the explosion of amazement adults who learn differently had when they were asked to sit down and listen?  Maddy read out the letter, with tears in her eyes, she is so emotional and so proud of her students, the students were stunned, total silence filled the room quickly followed by utter and complete joy.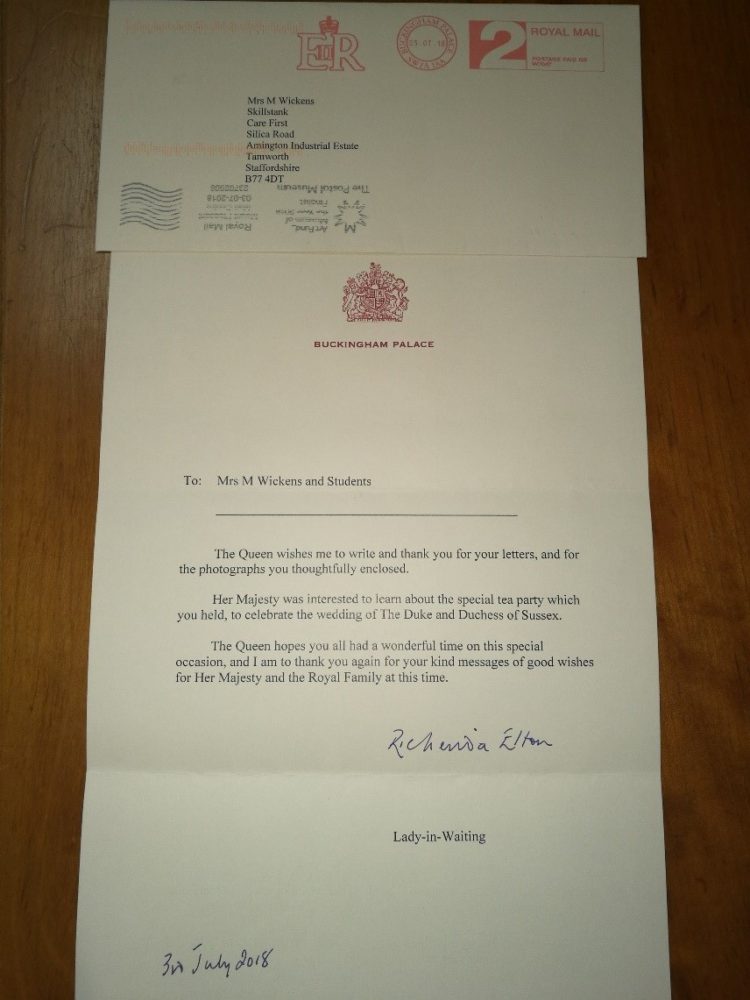 I would be filled with joy, wouldn't you?
Now, just imagine being an adult with learning difficulties, the looks and the comments they, unfortunately, see and hear.  Their thoughts of not being worthy and not being able to participate in their community as much as they would like to and then, out of nowhere, from 1 kind gesture they get a letter from our Queen.  If you have a heart you will have tears in your eyes right now!
What an amazing day.  A day when a tidal wave of joy and belief flowed through their veins, a day they will never forget. A day our Queen recognised them and responded positively to them, what a day.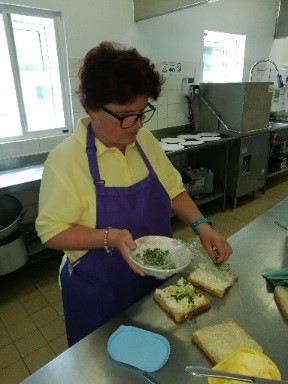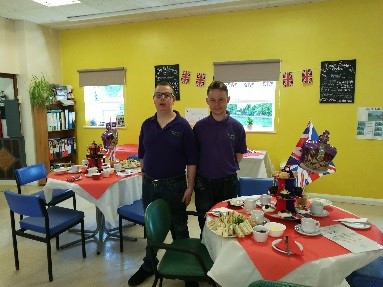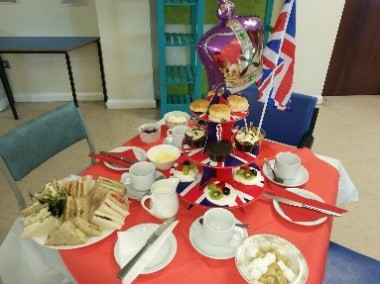 How did this come about?
Maddy is a bit of a one for throwing a party and getting the students involved, summer fairs, Christmas fairs, high tea the list goes on and, well, she could not sit back and do nothing for a Royal Wedding.
A grand tea party was planned. The students worked on the menu, went shopping for the ingredients and baked cakes, made
decorations helped with the invites, laid tables and made sandwiches-crusts off of course.
Mums, dads, aunts, uncles, siblings, and carers they all came and enjoyed the celebrations.  It was a great occasion but more importantly, with a bit of help sprinkled with encouragement the students put on a fabulous day.  So fabulous they thought they would write to our Queen and let her know.
No thought of a response, they just wanted to share the joy they had and to say thank you.